You can easily change all our watch straps and give it a fresh new look! Follow the instructions step by step and have fun combining the different straps with your watch and outfit.
Step 1: Grab the supplies

Make sure you have all the essentials together: your watch, the new straps and the aid.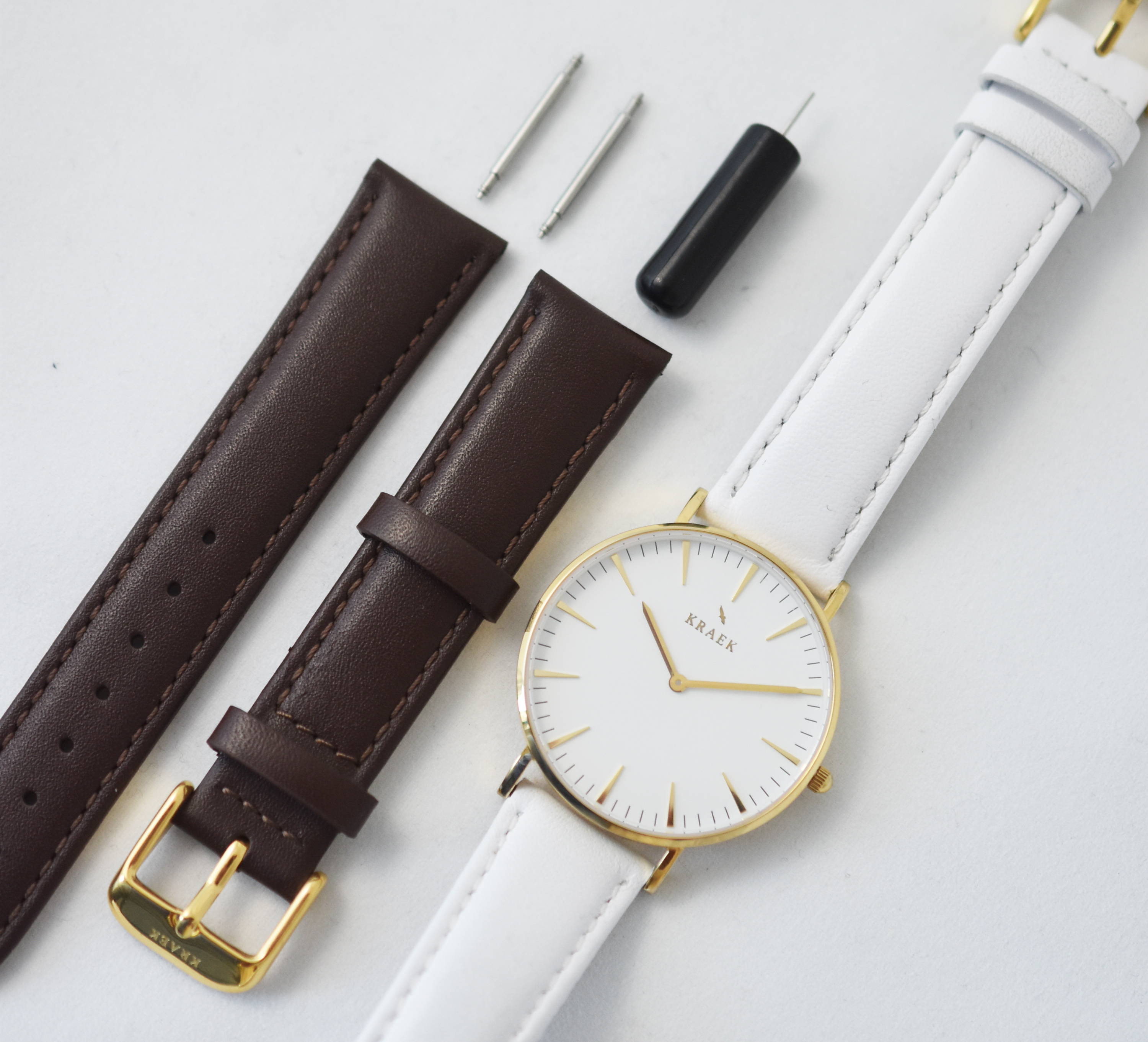 Step 2: Grab the tool
Use the tool included in the box to change your watch straps. (you can also use a similar, small item with a narrow point like a needle or earring).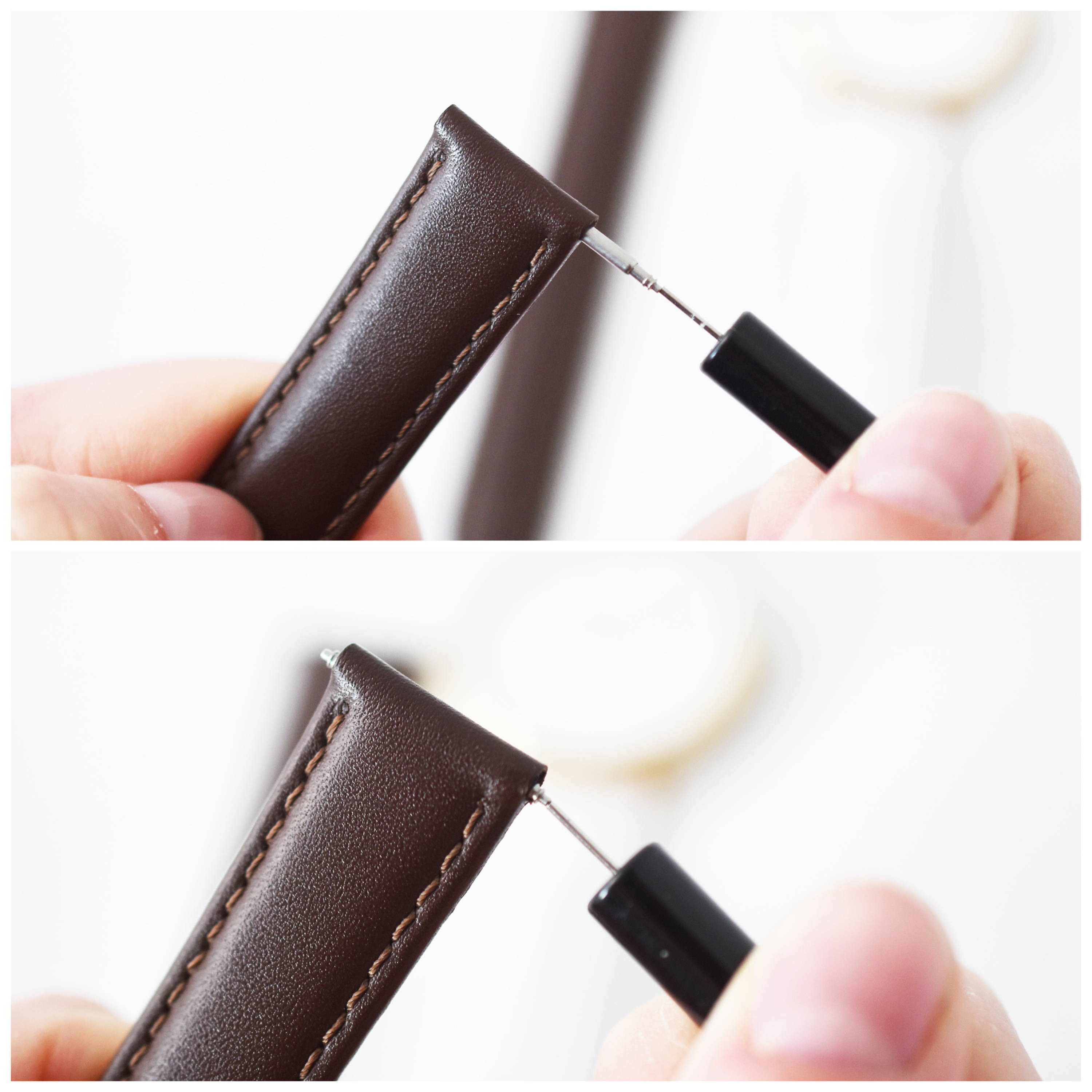 Step 3: Loosen the watch strap
Lay your watch flat and press the tip of the tool against the spring bar. This way you press the spring bar out of the opening, and you can easily detach your watch straps.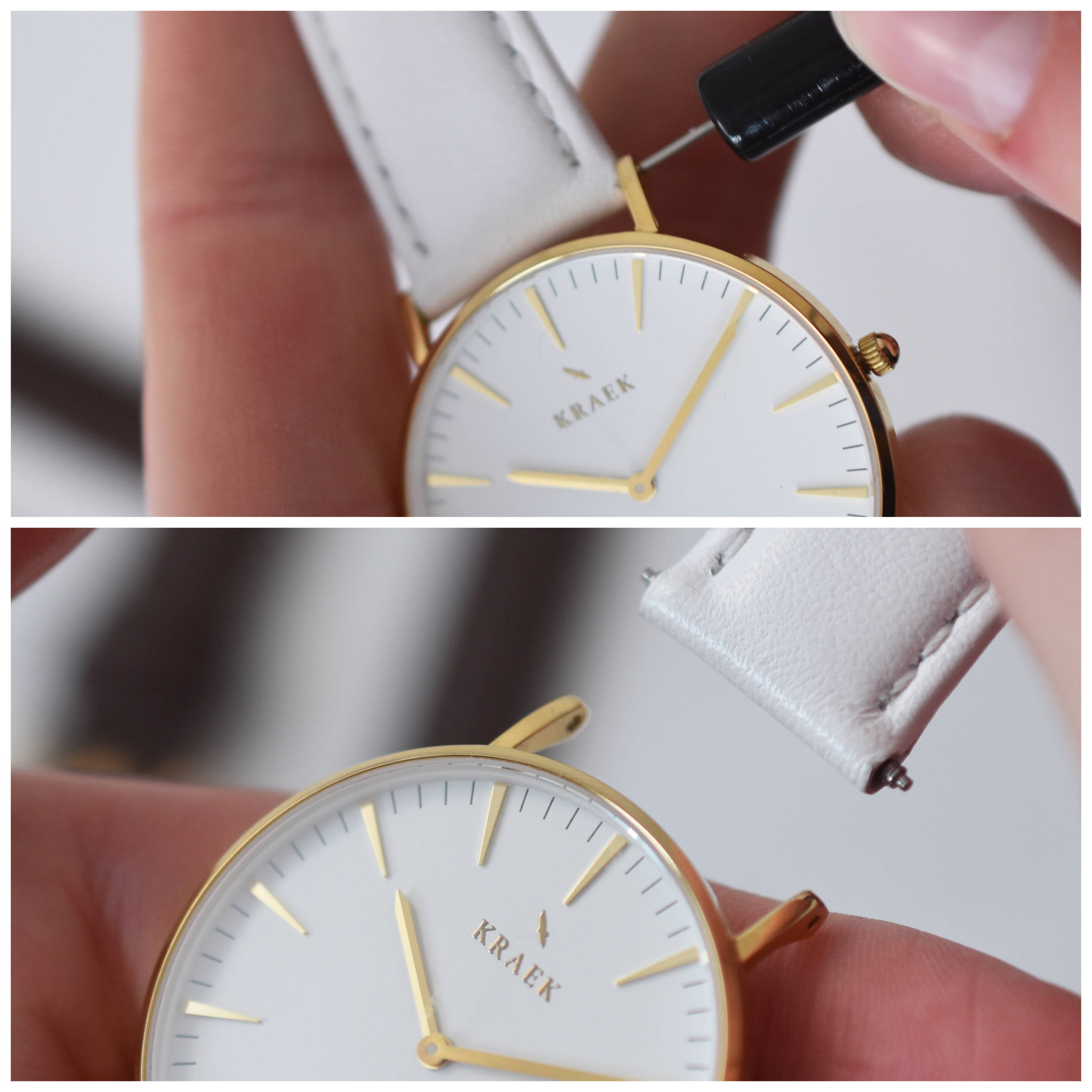 Step 5: Attach the new strap
Press one side of the spring bar into the opening and use the tool to push the other side of the spring bar into the opening.