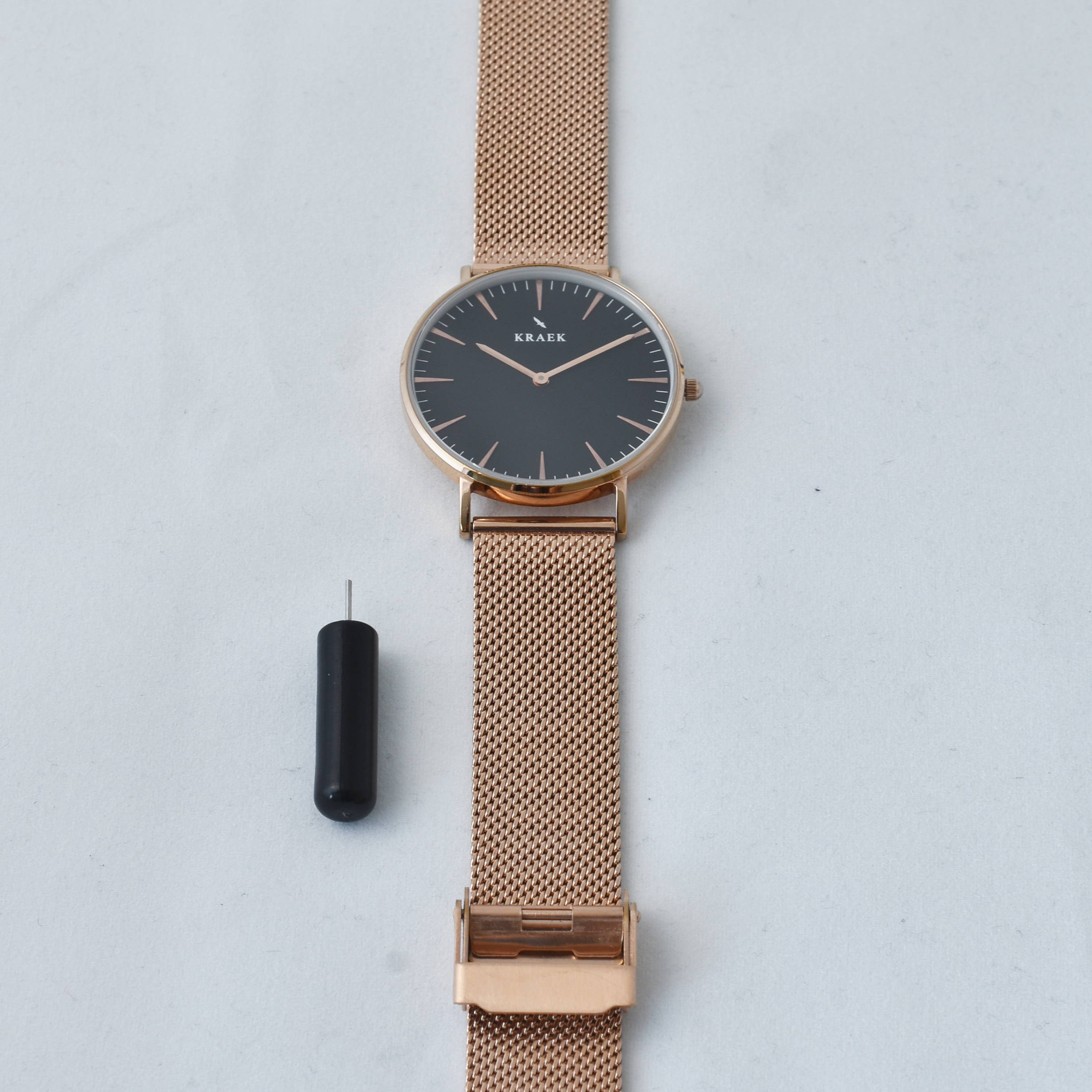 All our Mesh straps are easy to adjust for the right size. Follow the instructions step by step to make your watch bigger or smaller.

Step 1: Grab the supplies
Make sure you have the supplies such as your watch and the tool. (You can also use a similar small item with a small and thin end such as a needle or an earring)

Step 2: Use the tool
Grab the tool included in the box. And pry open the panel.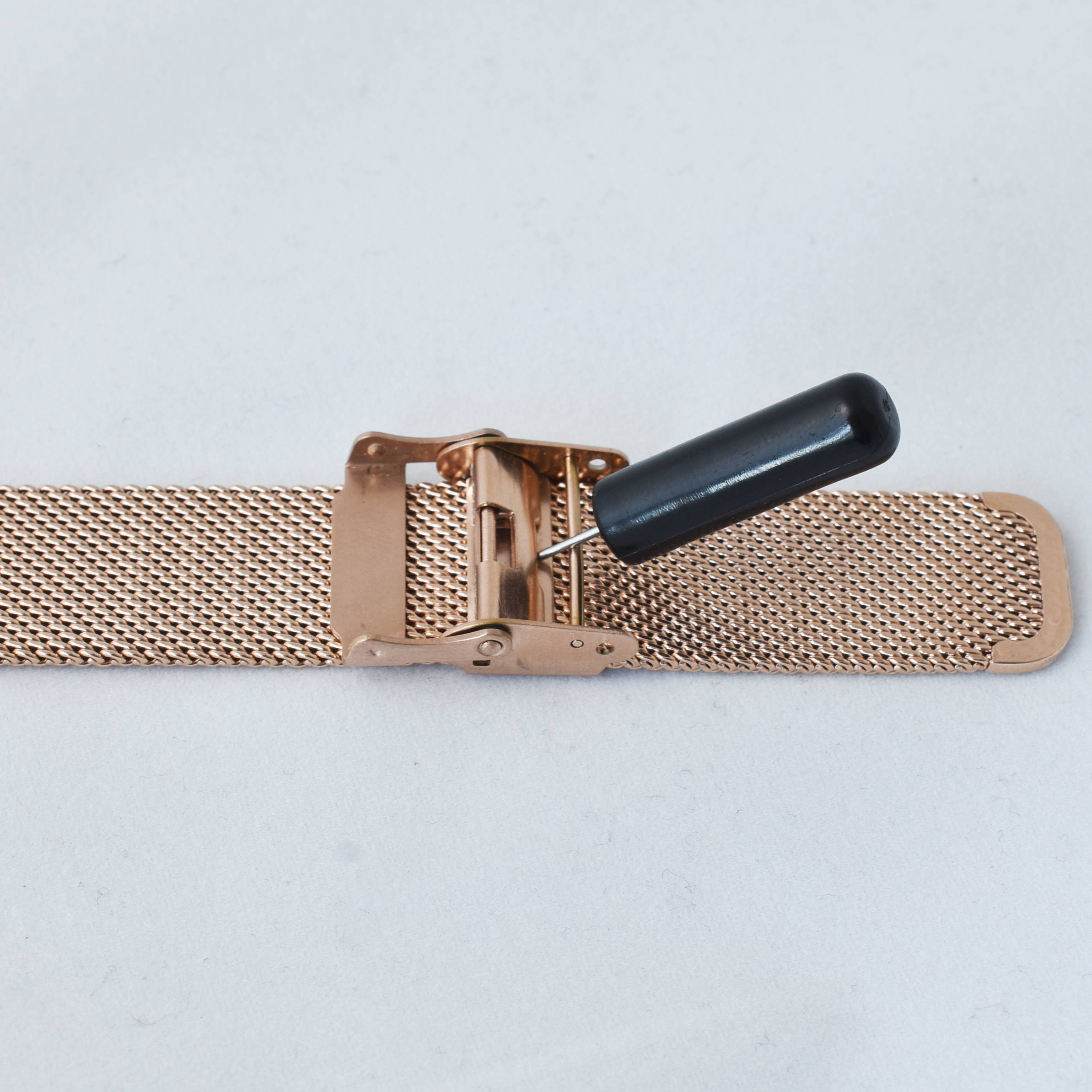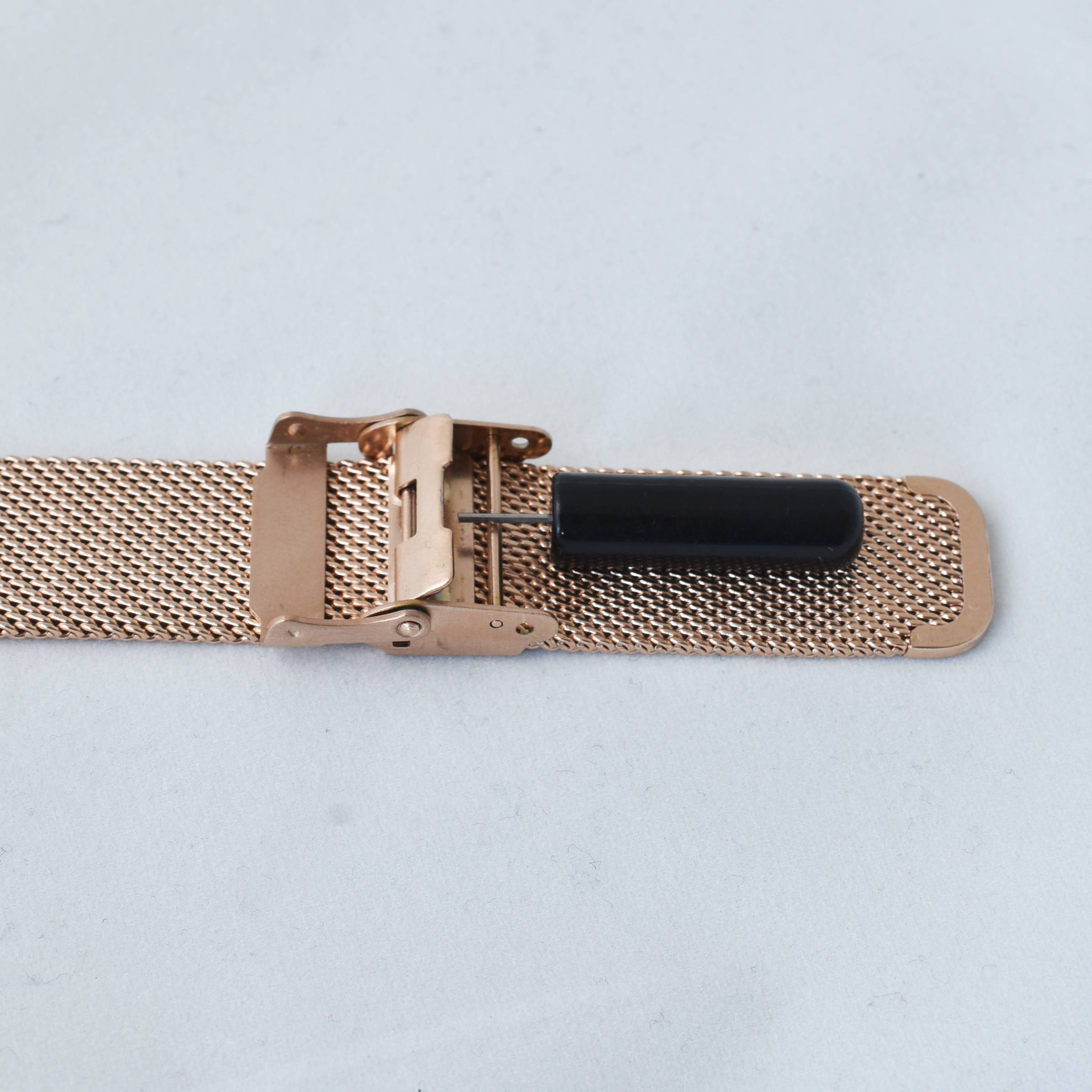 Step 3: shift the closure
Now it is time to shift the closure and see how much the closure should shift.

Step 4: Close the panel
If the closure is in the right place, press the panel down again and you have changed the size of your mesh straps.